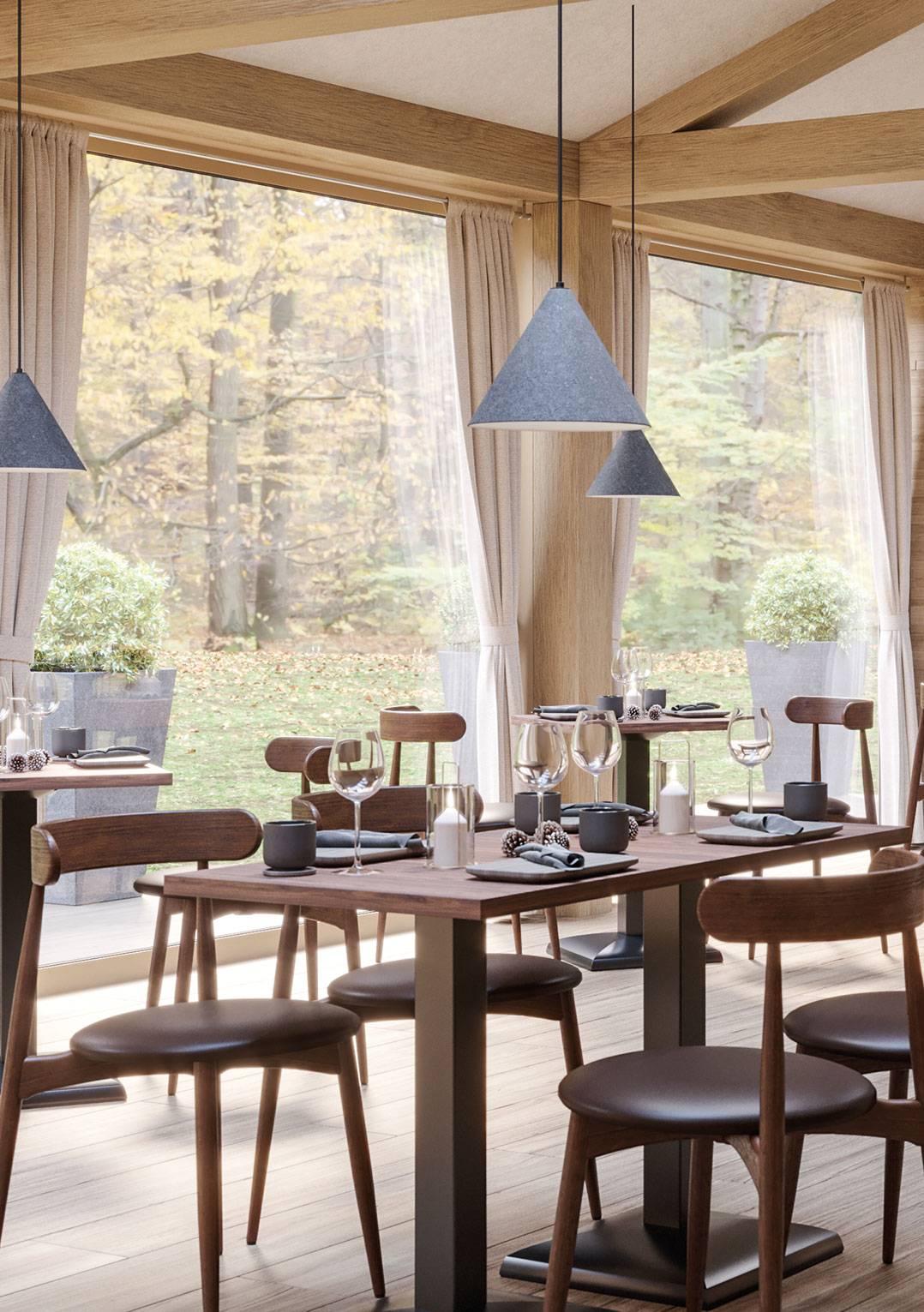 Dining tables for the food service industry – why complicated, when it could be simple?
Apart from seats, dining tables are the most important furniture for the food service industry. Whether it is a restaurant, a pub, a snack bar or a beer garden, GO IN dining tables are suitable for a number of applications.
As well as different materials, you can also choose a table size and base shape which is individually tailored to your needs. Be inspired by our large number of dining tables and design your premises in such a way that your guests feel at home. Be surprised by the possibilities in the GO IN shop!
Innovative technology combined with customised design
Dining tables for the food service industry have to be robust and functional. Especially when things have to happen quickly, it should be possible to move, take down and set up the tables quickly. GO IN has set itself the task of achieving a fast and easy handling of tables in the food service industry. That is why our dining tables with their practical folding mechanism are easy to set up and to stack. This gives you a space-saving option for storing the tables which are not required. Folding and stackable dining tables are particularly suitable for seasonal operation or operation on a day-by-day basis or for the outdoor area.
FLAT technology
Make wobbly and uneven dining tables a thing of the past! With our unique FLAT technology, the table legs can be adjusted individually and according to the surface with the help of the hydraulic floor glides. This means that you no longer need beer mats to ensure that the table is reasonably stable. Dining tables with our Flat technology are the perfect furniture for beer gardens, as they do not wobble, even on an uneven surface. The innovative technology not only allows the table to be steady, but also guarantees the harmonious overall image of dining tables which are arranged next to one another. With the award-winning levelling and stabilisation technology, the tables can be adjusted to a common height, which means that a consistently level table top is possible. Therefore, uneven tables and glasses which fall over are a thing of the past.
Dining tables with style
Put an end to the 0815 table models in the food service industry. Why not simply design your tables and chairs yourself. At GO IN, you can realise your ideas quite conveniently from home. Using our online configurator, you can create a dining table according to your taste with just a few clicks of the mouse. You have a choice between 13 wooden colours, 150 fabrics and a wide variety of materials.
3D room planner helps you to achieve the perfect room concept
Use the three-dimensional view to create a realistic overall impression of your ideas with regard to the room planning. The 3D room planner provides you with the opportunity to upload your own floor plan or optionally to enter the respective dimensions of the room. Select your designed dining tables and incorporate them into the room. Decide where the most sensible place for table and chair combinations is and give the room a cosy and pleasant atmosphere. You can save your customised plan and alter it later as desired. You do not lose sight of the costs either when drawing up the plan.
The cost overview ensures that you always know whether you are still within your budget. The furniture used by you is listed in your list of products and can simply be ordered by a click of a mouse after a satisfactory result. Design your perfect restaurant in comfort from your home! Take advantage of the design options offered by GO IN and create premises according to your taste! The time of boring tables without personalities is over. The time has come to give your guests the cosy atmosphere of a dining table at home.
We are service partner