Indoor furniture for the food service industry and hotels – tested for style and safety
Tables, stackable chairs, sofas, side tables, stools, bar stools, arm chairs, table tops and much more are essential for the design of indoor areas. The principle of "form follows function" is always in the foreground. GO IN designs "furniture by pros for pros" on the basis of this. Without intermediaries, we can provide you with unique indoor furniture for your large or small food service establishment or catering, your restaurant, your café, your entrance area, your waiting room or your hotel lobby.
Indoor furniture – classic chic made from wood, metal and moulded foam
Material combinations have always been particularly eye-catching in the food service industry. Thus, chrome combined with leather cushions embodies the charm of the American Diner culture of the '50s and '60s. The reduced shapes give your premises a certain lightness, which produces a cosy ambience due to the use of warm colours. Perhaps you would prefer to receive your guests in rooms furnished in a rustic country house style? Traditional wooden chairs are wonderful pieces of indoor furniture which convey classic cosiness. Using selected types of wood, whether in the form of bentwood, solid wood or moulded wood, you have a choice between 13 colours to help you to achieve rustic guest rooms or upbeat retro looks. If you do not want to dispense with a wooden frame, you can combine the robust design with a comfortable moulded foam. The seat is well-upholstered and ensures that your guests are comfortable, whatever their age!
Chill out! Indoor furniture with a comfortable charm
Modern zeitgeist. That is the key word when it comes to modern indoor furniture for a lounge area. Trendy cube stools or unusual lounge chairs in bright colours will become a highlight in your bar or entrance lobby. Linear design classics are created for the indoor area of hotels, restaurants, clubs or even shops – this definitely makes waiting easier. At GO IN, you will also find sofas and bench systems which enable you to furnish your property efficiently. Here too, uniqueness is a must. Free-standing, complex, fixed and in a thousand different design options – you can decide how to lay out your property with this cleverly designed indoor furniture.
In(door)vidual – we will realise your design
For a unique image, you can receive all GO IN's indoor furniture in different design versions. This means that the decision regarding the materials used in the furniture in your establishment is entirely in your hands.
Whether it is metal, wood, laminate or Lloyd Loom for the frame or leather, plastic, fabric or even wonderful material combinations – all your wishes will be satisfied. You can use our product configurator to customise any product and tailor it to the premises of your food service establishment. To get an impression of the future ambience, we offer you the room planner. Enter the data for your room and add your future furniture as you wish. At the same time, you can also choose the colours and materials to create a uniform image. Try it out and be the Head of Design at your company.
Indoor furniture by GO IN – this service is unique
GO IN practises what it promises. So that you are completely satisfied with the design, we offer you a sample dispatch service. Individual specimens of our products or material samples will be sent to you, and you can use them on your premises to check whether the products fit into your interior design style. The furnishing or redesign of your property must take place quickly. To stop the anticipation of your guests from becoming unbearable, you will receive our stock goods within two days by express delivery. We will also support you with setting up the indoor furniture and offer a complete assembly service on site.
This service includes everything – from transportation and unpacking to assembly and the disposal of the packaging material for the products. Geprüfte Sicherheit is also guaranteed. You can also receive comprehensive advice on the GO IN indoor furniture on the telephone or in one of our showrooms in Landsberg am Lech, Paris or Vienna! Come and visit us and see the quality and the price-performance ratio for yourself.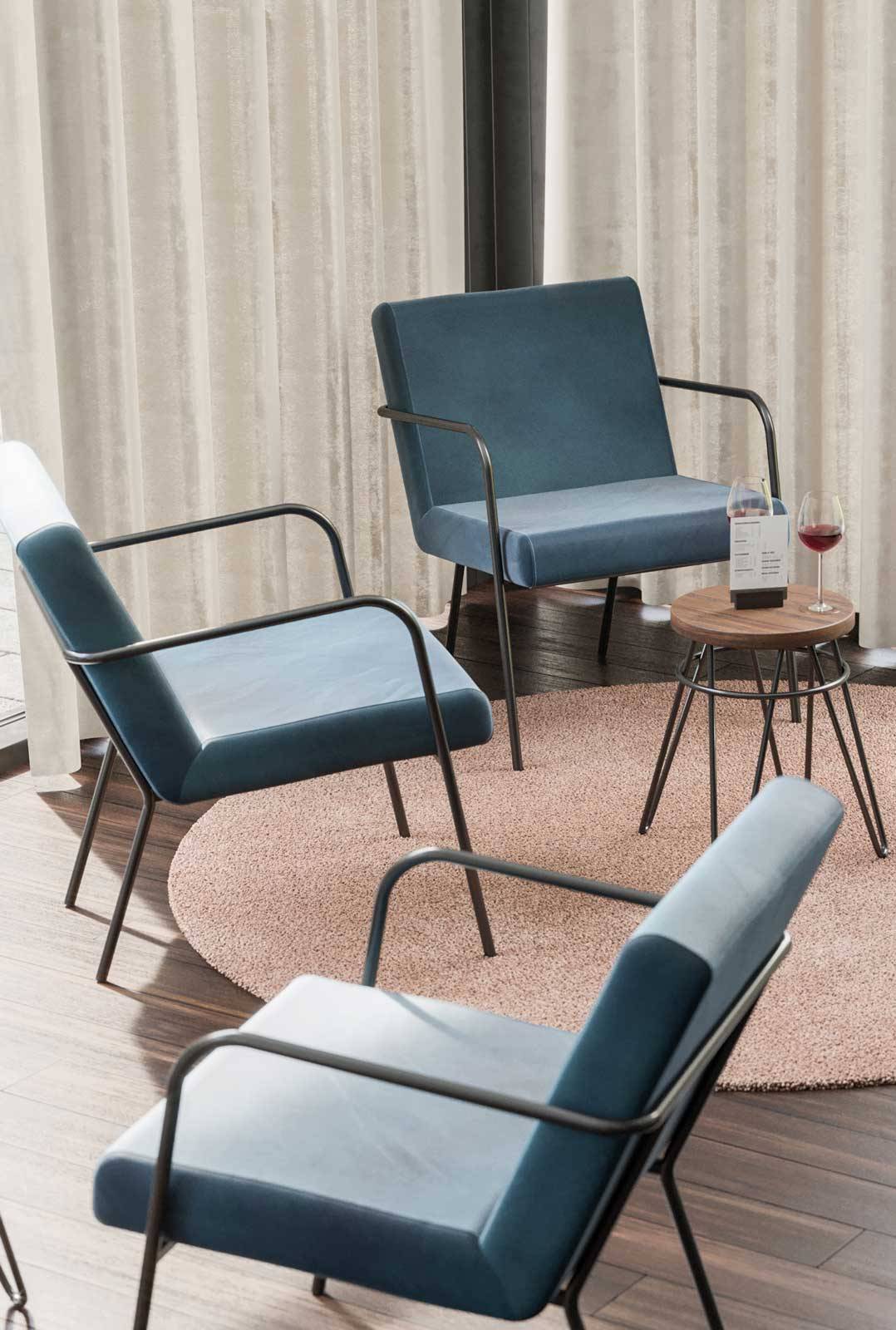 We are service partner