Upholstered chairs for the food service industry and hotels – comfort and design combined
A comfortable seating option is the most important thing for an inviting atmosphere. Create a cosy ambience with a very special kind of upholstered furnishings. GO IN will provide you with the opportunity to create customised upholstered furniture for lounge areas, lobbies and restaurants. Choose between sophisticated designs which are combined with high-quality materials to produce the perfect upholstered chair. 
Production of customised upholstered chairs in the shortest possible time!
For every order, GO IN guarantees delivery as fast as possible, within a maximum of 5 weeks. In keeping with the motto "form follows function", you can choose between 13 colours of wood and 150 fabrics and create your customised upholstered chairs. With the help of the practical configurator, the seat can be put together as you wish and the result can be seen directly. The most sought-after fabrics are always in stock and can, therefore, instantly be used to cover the desired chairs. GO IN provides seating options which fully meet the requirements of restaurateurs and hoteliers.
Wood, metal, moulded foam – mix it!
Bulky and dusty upholstered furniture is a thing of the past. Benefit from the properties of a wide variety of materials. A combination of materials has an impressive result. Linear wooden legs combined with the soft contours of the upholstery fabric create a seat which provides added comfort. There is the option of combining fabrics in different colours with one another and thus highlighting the shape thanks to the colour contrast. Bring the classic amongst restaurant chairs to life: with smart colour combinations and pleasant materials, GO IN gives you the opportunity to stay faithful to the old shapes and to combine them with a fresh look. Minimalist and puristic designs leave rooms enough space to blossom. The feeling of confinement due to magnificent and solid furniture will thus soon be forgotten. We combine comfort, elegance and simplicity for you and give your premises an inviting charm.
Trust is good, control is better
It is not only the design and attractive materials which play a role when it comes to upholstered chairs or the perfectly matching tables.
Safety should not be neglected either. GO IN regularly subjects the furniture to quality tests. After all, the company's philosophy is "furniture by pros for pros". 
Services which respond to your requirements
GO IN responds to your individual wishes and produces the precise upholstered chairs which you have put together and assembled yourself. Do not only be satisfied with descriptions of materials and colour samples – your furnishing partner will send your product and material samples. This gives you the option of selecting your materials on the basis of their feel and coherence with one another and allows you to ensure that you have selected the correct combination.
Look forward to a fast delivery which will come in handy for a new furnishing project. If you want it to be particularly fast, you can receive our stock goods within 2 working days via express delivery. So that the upholstered chairs are ready for use directly, we also offer you assembly of the furniture on site. You do not have to worry about anything – services such as loading, unloading, unpacking, full assembly and the subsequent disposal of the packaging materials leave nothing to be desired. See our unique service for yourself and take advantage of the option of putting your individual ideas into practice.
Create upholstered furniture which skilfully rounds off the overall image of lounges, hotel lobbies or restaurants and provide accents with your combination of colours and materials. With just a few clicks, you can design and order upholstered furniture according to your own taste conveniently from home. Be inspired and have a look in our showrooms in Landsberg am Lech, Paris and Vienna.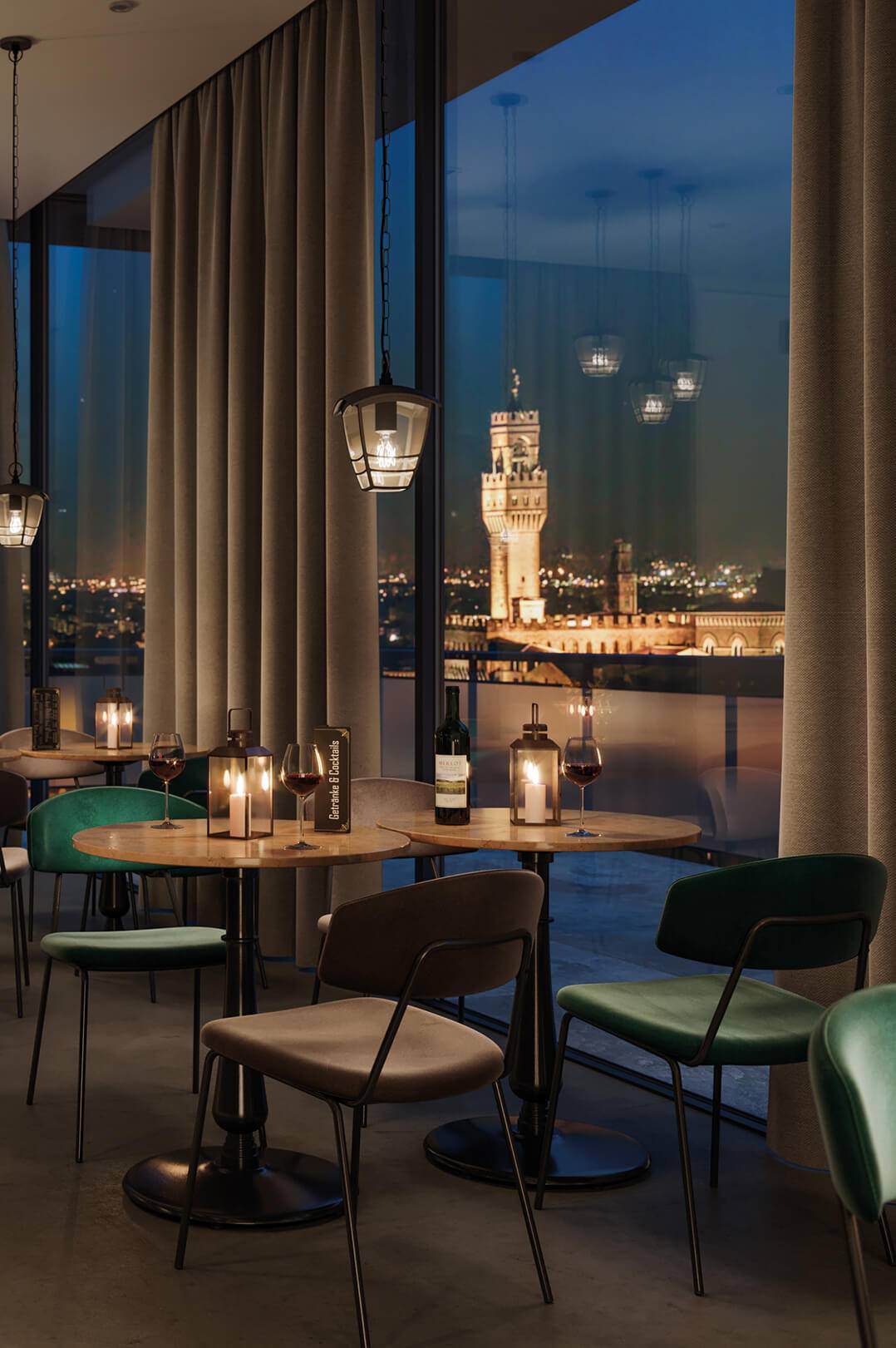 We are service partner