Sofas and couches for hotel lobbys or lounges
In the food service industry, couches and sofas stand for comfort and a cosy atmosphere. Seating areas can be formed from two-seaters and arm chairs, but comfortable corner sofas and add-on sofa elements are also suitable for use in the interior design. In the hotel lobby or lounge, elegant couches provide a luxurious ambience, whilst casual sofas invite guests to relax in the bar area. Couches bring cosiness into a café or a patisserie, reminding guests of their living room at home. Comfortable seating options are also being adopted in the corporate sector, providing visitors with a relaxed atmosphere for discussions.
Indoor and outdoor couches
Invite your guests to take a brief time-out on GO IN's comfortable sofas and couches. With harmonious seating areas, you can invite them to relax, whether indoors or outdoors.
Off outdoors!
When designing new couch collections, we attach particular value to dimensional stability and colour fastness. This means that you can rely upon the fact that your furniture will be suitable for any weather conditions. Couches made from poly-rattan wickerwork do not only look good and provide a comfortable seating option; they can also stand outdoors in all weathers.
This saves you the trouble of moving them back and forth, and as soon as the first rays of sun appear, you can distribute comfortable cushions and lure your guests out to soak up the sun. Different materials lend themselves to use in different locations. A wooden seating area consisting of two-seaters and trendy arm chairs is perfect for a sandy beach bar. Spread the South Pacific feeling and delight in relaxed guests who sip their cocktails with pleasure (the umbrellas are a must!).
At GO IN, you will find wooden furniture with a used look which exudes a casual charm and gives a break to extravagant falderal.
Almost like your own living room
With the casual lounge furniture, your guests will no longer complain about a long waiting time in the reception area. Inviting couches and sofas give your premises a relaxed ambience. Decide for yourself whether you prefer linear shapes which appear classy and elegant or sofas with a special design which exude a unique charm. Choose a shape, colour and materials and design couches which fit perfectly into your premises in just a few steps. You can have the cushions covered according to your individual ideas. So that you choose the right colour and can be sure that the furniture which you have designed yourself fits into your interior design style, we give you the option of requesting samples and thus seeing the feel and appearance for yourself.
3D room planner for an optimum and attractive room design
Especially in the case of large items of furniture, such as couches and sofas, there may soon be space problems if the dimensions are estimated incorrectly. Plan your lounge, bar or reception area in just a few clicks with our 3D room planner. With the helpful drag & drop principle, you can move your furniture as you wish and find the best possible place for it. Ensure that you also include service routes in your planning. Upload your floor plan and indicate the respective room dimensions to create an efficient arrangement which spreads a pleasant ambience for your guests. And how will your design your lounge corner? Classic and traditional? Or stylish and modern? GO IN is your interior design partner when it comes to designing cosy quiet areas in your premises. See the design options for yourself and awaken the designer in you! We are looking forward to putting your ideas into practice!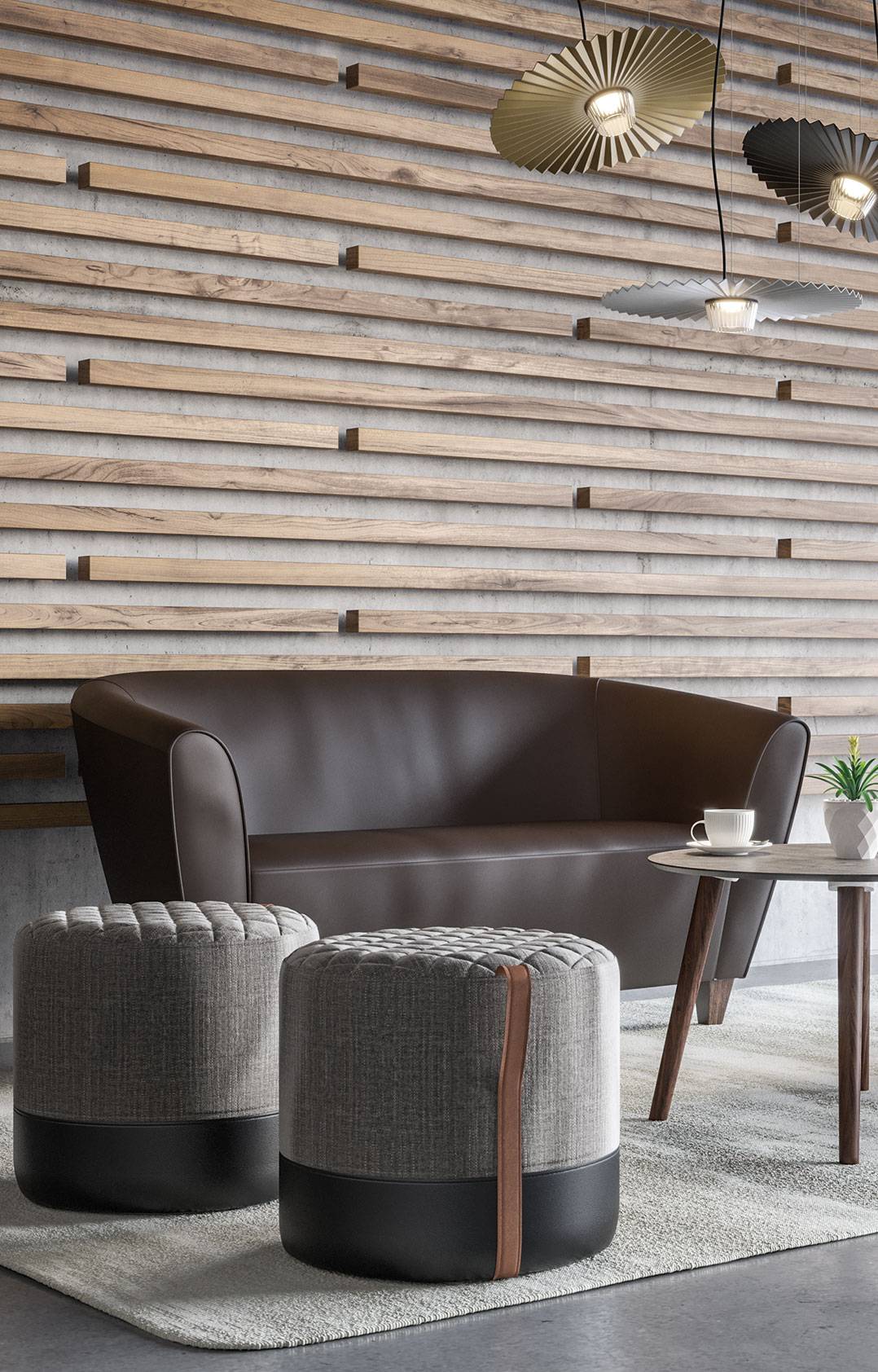 We are service partner