Freight and shipping costs
| Europe | Order value less than 500 € | Order value between 500 and 1.500 € | Order value between 1.500 and 3.000 € | Order value between 3.000 and 5.000 € | Order value between 5.000 and 10.000 € | Order value greater than 10.000 € |
| --- | --- | --- | --- | --- | --- | --- |
| Freight costs (in % of the net order value) | | | | | | |
| Czech Republic | 23,5% | 13,5% | 12% | 11,0% | 10,5% | 10,0% |
| Hungary | 23,5% | 13,5% | 12% | 11,0% | 10,5% | 10,0% |
| Bulgaria | 23,5% | 13,5% | 12% | 11,0% | 10,5% | 10,0% |
| Croatia | 23,5% | 13,5% | 12% | 11,0% | 10,5% | 10,0% |
| Italy | 23,5% | 13,5% | 12% | 11,0% | 10,5% | 10,0% |
| Belgium | 23,5% | 13,5% | 12% | 11,0% | 10,5% | 10,0% |
| Luxembourg | 27,5% | 22,0% | 19,5% | 15,5% | 12,5% | 12,5% |
| Poland | 27,5% | 22,0% | 19,5% | 15,5% | 12,5% | 12,5% |
| Finland | 27,5% | 22,0% | 19,5% | 15,5% | 12,5% | 12,5% |
| Spain | 27,5% | 22,0% | 19,5% | 15,5% | 12,5% | 12,5% |
| Netherlands | 27,5% | 22,0% | 19,5% | 15,5% | 12,5% | 12,5% |
| Portugal | 27,5% | 22,0% | 19,5% | 15,5% | 12,5% | 12,5% |
| Romania | 27,5% | 22,0% | 19,5% | 15,5% | 12,5% | 12,5% |
| Norway | 38,5% | 24,0% | 22,0% | 21,0% | 18,5% | 13,0% |
| Estonia | 29,0% | 20,0% | 18,0% | 16,0% | 15,0% | 10,5% |
| Latvia | 29,0% | 20,0% | 18,0% | 16,0% | 15,0% | 10,5% |
| Lithuania | 29,0% | 20,0% | 18,0% | 16,0% | 15,0% | 10,5% |
| Denmark | 27,5% | 19,0% | 16,5% | 13,5% | 11,0% | 10,0% |
| Slovenia | 29,0% | 20,0% | 18,0% | 16,0% | 15,0% | 10,5% |
| All other countries | Freight charges upon request | | | | | |
| Shipping costs to remote areas or islands | Freight charges upon request | | | | | |
Shipping of goods
We ship our goods with the help of forwarding partners. Freight costs are calculated depending on the net value of your order (see table). In addition to the transport, these also include the packaging appropriate for the forwarding company. The delivery or shipping costs are calculated and displayed in the shopping cart, in the last step of the ordering process.
Delivery dates
After your order has been triggered in our webshop, you will immediately receive an automatic order confirmation. Each order is manually checked by us, recorded and confirmed in an order confirmation with an estimated delivery date. The delivery date depends on various factors. In case of delivery date delays we will inform you.
Additional service options (at extra charge)
Please feel free to ask our sales team for more information. We offer a variety of special delivery methods.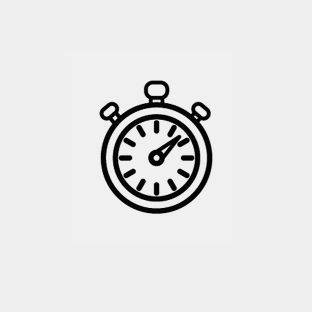 Same Day Delivery
For the German postal code areas 60 - 98 we offer same day delivery. The condition is the receipt of payment until 11 am.
Express shipping
Express delivery within 24 hours is possible for certain postal code areas. We will be happy to check the possibilities of delivery for you.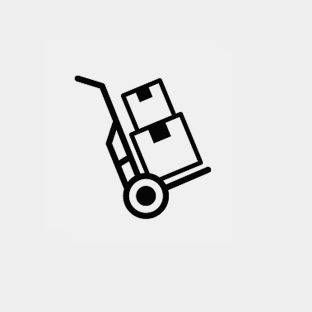 Assembly service
We will be happy to organize delivery, packing, unpacking, assembly of the ordered products and disposal of packaging materials for you.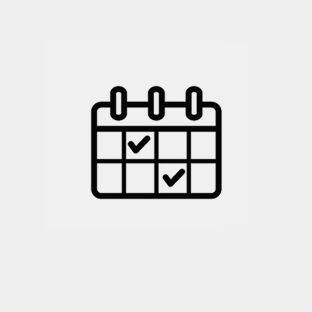 Fixed date
If you need your order on a defined day, you agree on a fixed date and we deliver the ordered goods on the desired day.
We are service partner