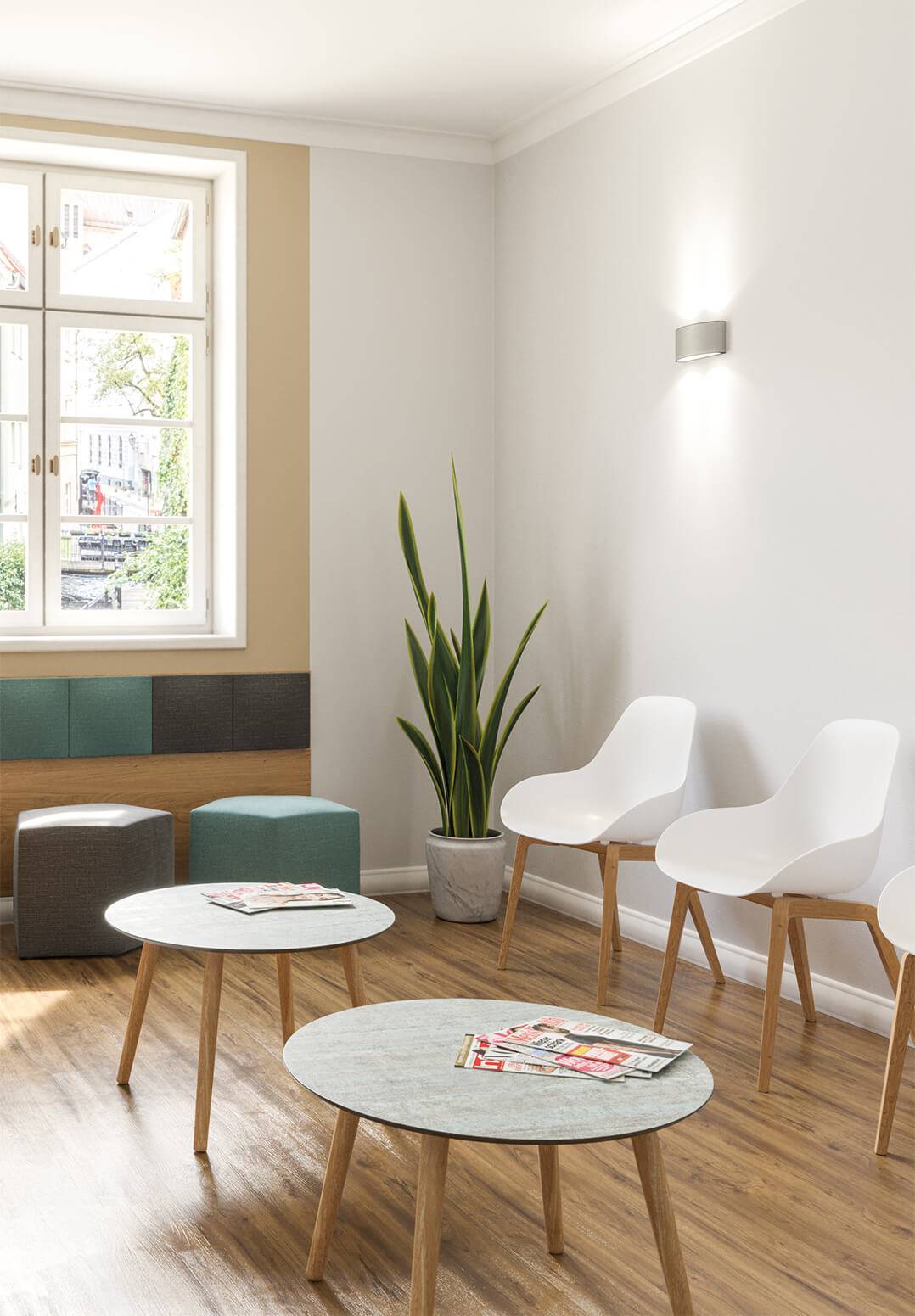 Waiting Room Furniture
The first impression counts. This also applies to the waiting room for your practice? Design your reception and waiting area with GO IN waiting room furniture, and welcome your patients. Our high-quality waiting room furniture helps your patients to relax whilst they wait for their appointment at your practice.
You have the full scope for design here: choose from our furniture, whether you want to fit out a comfortable lounge or would prefer a waiting room in the classical style. You decide whether you will seat your patients on sofas, armchairs or chairs. Our sofa tables provide enough space for reading matter to reduce the waiting time. Design the public face of your practice with modern waiting room furniture – your patients will thank you for it.
We are service partner