Café furniture and bistro furniture with a casual flair
Coffee, espresso, latte macchiato, café au lait – there are as many options for your café furniture as there are ways of serving coffee. GO IN provides the right furniture for every design requirement. Functionality is not everything; the look of your café furniture is also a decisive factor in the attractiveness of your café. You customers will enjoy an inviting ambience, in which they will be happy to linger. Use our furniture to create a distinctive atmosphere for the relaxed enjoyment of coffee.
Designing with attention to detail – café furniture for bon vivants
Make your café eye-catching! Design your own table, chair, armchair and stool combinations. You can do this in just a few steps with the help of the practical online configurator. Combine a wide variety of materials and give your creativity free rein. There are, for example, "13 colours of wood, 150 fabrics and 1 million options" waiting for you! Simply choose your favourite table and decide independently what the table stool, the table base and the table top are to look like. If you want to exude a French atmosphere, the typical bistro tables with ornate feet made from cast iron are just what you are looking for. A modern and stylish option is simple feet with either a round or a square table top. Offer your guests a perfet seating comfort and choose your ideal café furniture and give your café a personal touch which invites the guests to linger.
Outdoor furniture for enjoying coffee under the open air
Get ready for the warm days in the year and provide an inviting outdoor area which attracts even the first rays of sunshine. No limits are imposed on your preferences. Our furniture can be adapted to your individual requirements and blends harmoniously into the overall concept of your café's interior design. Are you considering a more puristic design? Then you may like the timeless design possibilities of the terrace furniture. Simply leave out the overstated frills and enjoy simple and style-conscious linear shapes.
If the outdoor area is to have a cosier designer, lounge furniture for outdoors is just the thing. Invite your guests to linger in comfort and create your furniture according to your own ideas. Whether it's in a used look in a wooden frame, leather material or in an elegant dark rattan wickerwork, we keep all options open for you. A simple table and bench combination is another alternative which we are generally familiar with from Bavarian beer gardens and which guarantees a cheerful spirit of togetherness.
Designing with a plan – GO IN's 3D room planner
Do not leave your dining room design to chance. When you make approximate size estimates, these often result in unexpected surprises which make an optimum plan for the room recede into the distance. This cannot happen to you with the practical 3D room planner! Simply upload the floor plan of your property and design your desired room realistically thanks to the three-dimensional visual effect. The café is furnished in an instant, and the detailed product list allows you to keep track of the total price. This helps you not to exceed your budget. You can save your design result or forward it on immediately. With a click of the mouse, you can place the items of furniture used in the draft directly in the cart and order them.
This saves you from looking for them later and allows you to enjoy fast order processing. Make your café into a cosy place which invites guests to enjoy long conversations and delicious coffee and cake. You are also welcome to view our café furniture in our showrooms in Landsberg am Lech, Paris or Vienna and check whether they fit into your premises. Our team on site is happy to advise you on different design possibilities. If you visit us at our headquarters in Landsberg am Lech, you can pack up one or two pieces of furniture straight from our warehouse.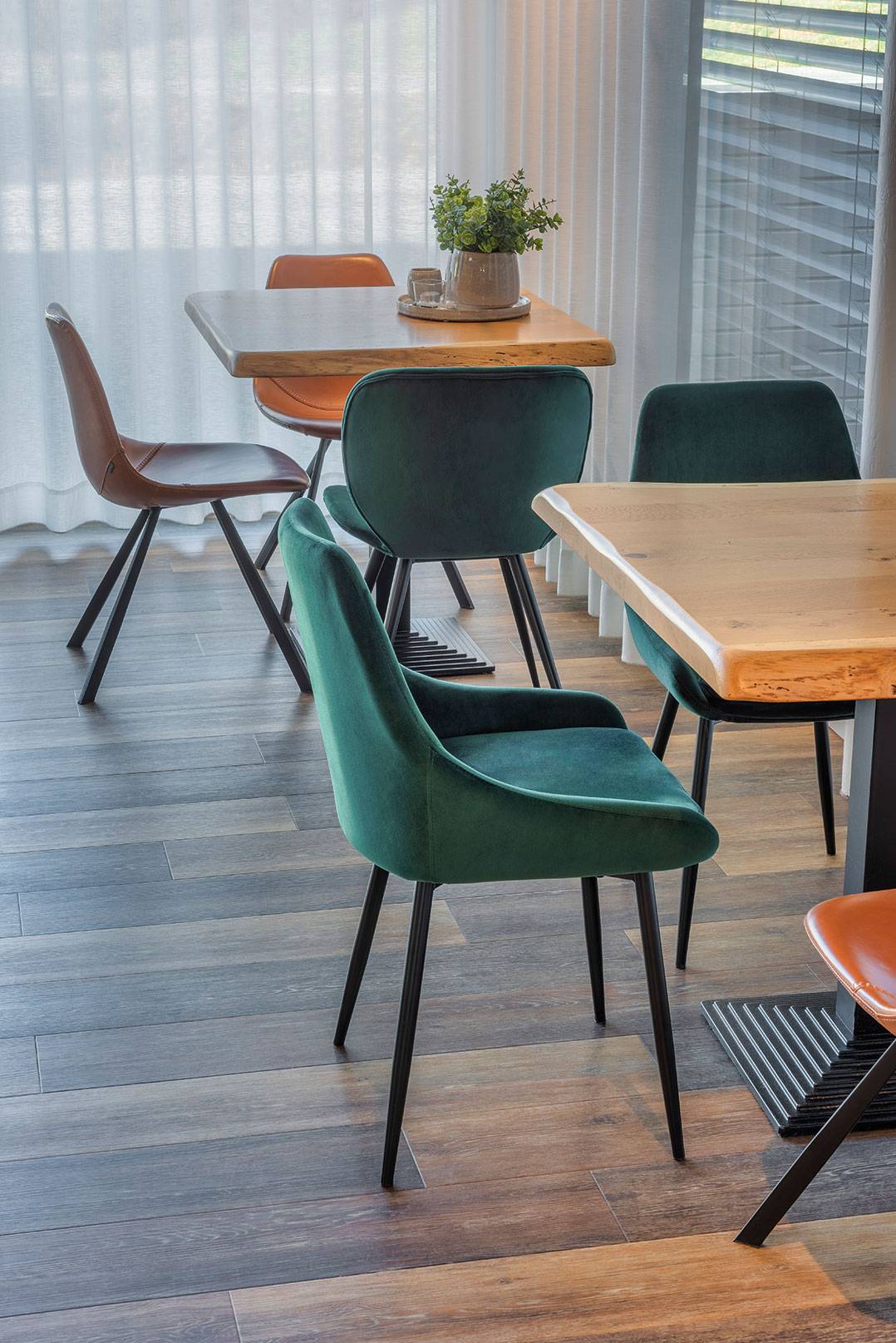 We are service partner