Bar stools for the food service industry and hotels – casual comfort combined with a cool design
Stools and bar stools have now become an indispensable part of the interior design of food service establishments. At GO IN, you can choose from a large selection of high-quality materials, colours and designs. Low stools and cube seats are perfect for extending couches, benches and stationary groups of seats. In a cosy lounge area, padded stools are a practical alternative to simple chairs. The versatile stools also fit well into the interior design ambience in a café or in a hotel lobby. Bar stools are not only a must have in any bar. Bar furniture can also be used in companies or snack bars due to its functionality. At GO IN, the top priority when it comes to the design for new collections of bar stools is a sophisticated design and top quality.
You're the one that I want – design your own bar stools
Thanks to the GO IN modular system, you can design your bar stools just as individually as the entire interior of your bar or lounge. You can use our practical online configurator to put together your own stools conveniently from home. Choose the height, material, shape and colour for the backrest and the footrest - from the column to the seat. Do you want classic diner stools, for example, which exude the spirit of the American way of life? The round seat with a red cover is supported by a stainless steel or chrome base and gives the room the charm of the 1950s. Combine the typical diner stool with a modern interior design style, for example, and create a unique ambience of comfort.
For Guinness lovers, the bar counters must be equipped with rustic wooden chairs. A visit to a pub is a popular opportunity to talk to friends and to drink a glass or two of beer or Guinness. Pub owners do not have to worry about spilt drinks, as undesired stains are a thing of the past with an upholstery-free bar stool model.
Design, select and enjoy fast delivery and good service
It is this easy: design your customised bar stools in peace and we will take care of the rest!
Concentrate on the important things when the opening date has to be met or the interior design is to be freshened up as quickly as possible.
Express delivery
If you are in a real hurry, we offer an express delivery service. Throughout Germany, you will receive the goods within 2 working days of the receipt of the payment. We need 3 working days to deliver to Austria and 4 for France or Switzerland.
Collection
Another option for receiving the ordered goods quickly is to collect them yourself from the headquarters in Landsberg am Lech. You can pick up your furniture there directly on the day on which payment is received.
Assembly
No time to set up the furniture? We would be happy to do the assembly for you. From the transportation to the disposal of the packaging material, we guarantee to leave nothing to be desired and take no half measures.
Ordering samples
Not sure about the material and colour? Then simply use our sample dispatch service and adapt your individual design directly to the conditions on site. This allows you to take pleasure in the perfect choice of colour when you unpack it and to create a harmonious overall image without any problems.
Our bar stools are as versatile as your bar. Guests from throughout the world come and go and leave that certain something behind. Ensure that your guests take that certain something with them when they leave your bar, and create wonderful memories with the GO IN bar stools.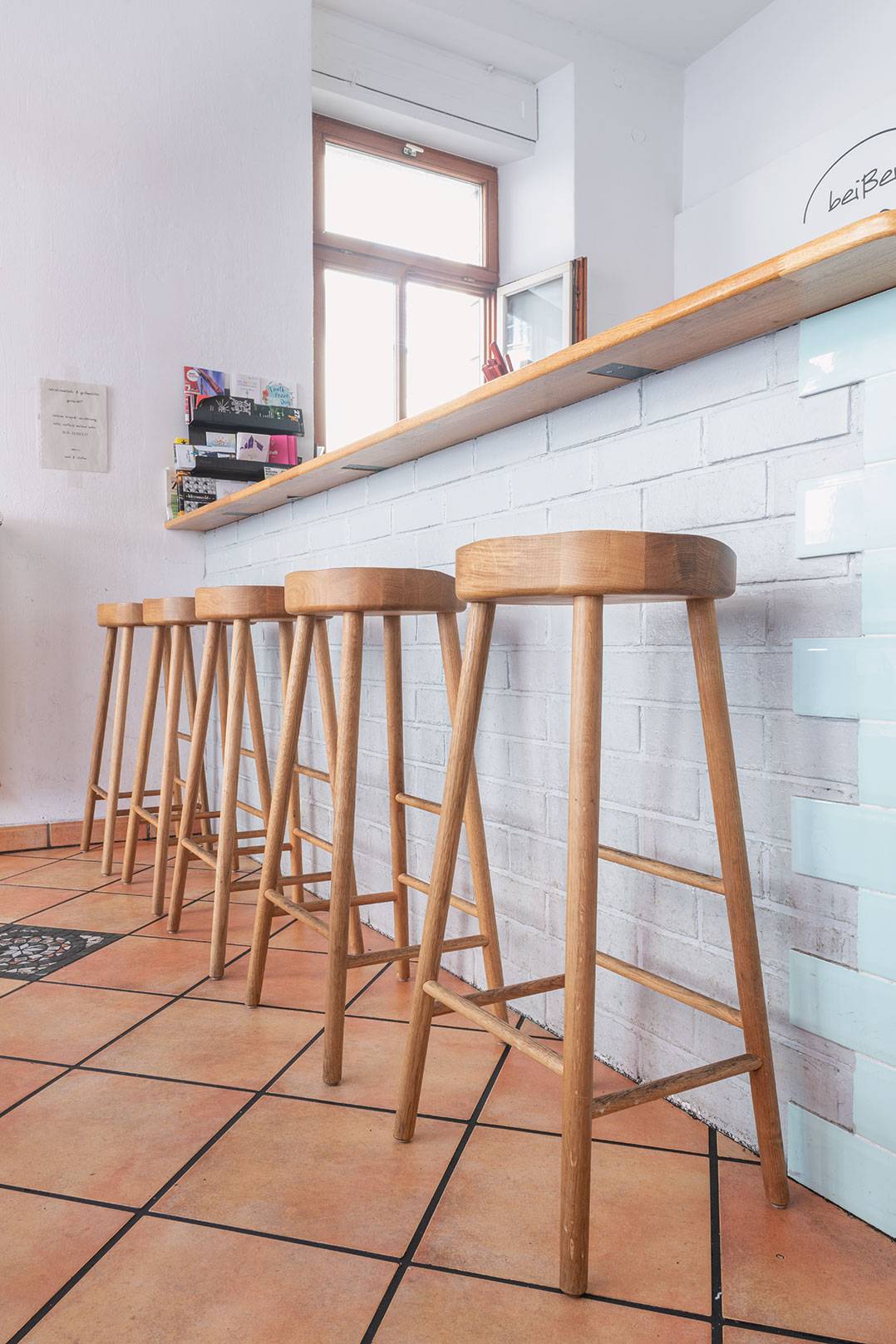 We are service partner